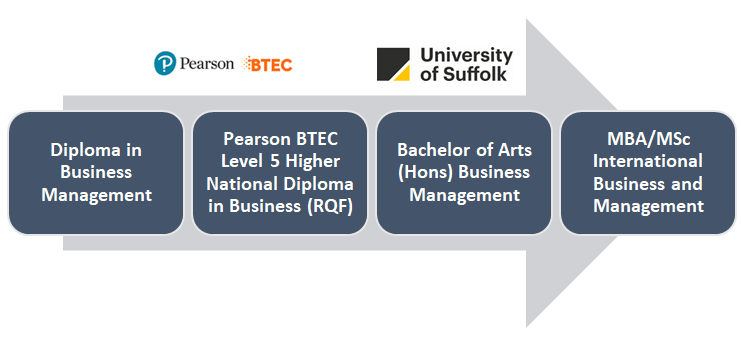 This programme is designed to support progression into relevant occupational areas or on to degree-level study. These pathways are linked to Professional Body standards (where appropriate) and can provide professional status and progression to direct employment. BTEC Higher National qualifications are widely recognised by industry and higher education authorities around the world. The aims of programme:
Develop a sound understanding of the principles in their field of study.
Gain and learned to apply knowledge, skills and principles more widely.
Learn how to evaluate the appropriateness of different approaches to solving problems.
Perform effectively in the chosen field and will have the qualities necessary for employment in situations requiring the exercise of personal responsibility and decision-making.
Award that can allow students to progress to over 200 Universities globally for Bachelor degrees.
Obtain an internationally recognised qualifications that will provide the relevant route to a degree programme.
Pearson BTEC Higher Nationals in Business is to develop students as professional, self-reflecting individuals able to meet the demands of employers in the business sector and adapt to a constantly changing world. The qualifications aim to widen access to higher education and enhance the career prospects of those who undertake them. On successful completion of the Level 5 Higher National Diploma, students can develop their careers in the business sector through:
Entering employment
Continuing existing employment
Linking with the appropriate Professional Body
Committing to Continuing Professional Development (CPD)
Progressing onto Degree Top-Up programme at over 200 universities globally
Main career options:

Administrative Executives, Operations Executives, Executive Secretaries, Corporate Support Executives, Human Resources Executives, Marketing Executives, Finance Support Executives, Customer Service Executives and others relevant to your chosen fields of future studies
Elective Modules (year 2)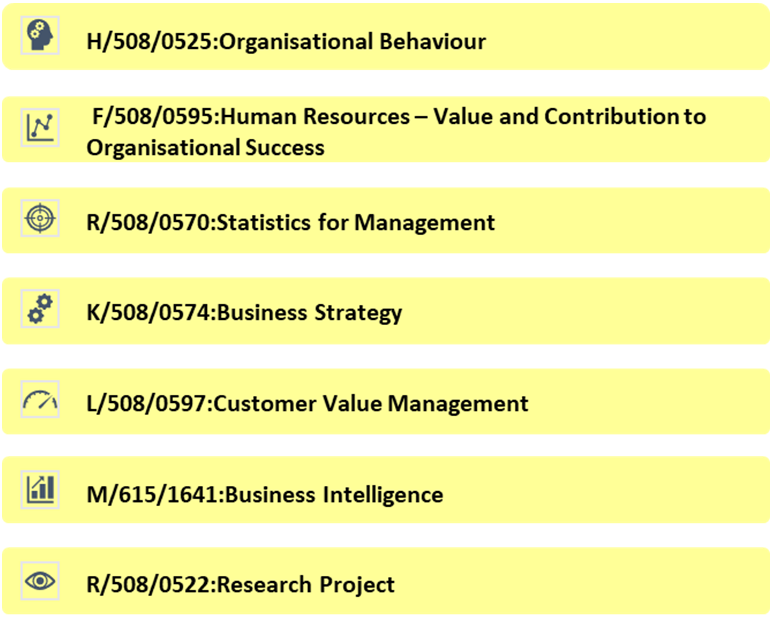 Application Fees of SGD$535.00 with GST is payable